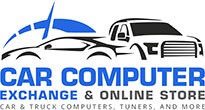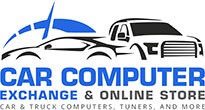 Got a question? Call us!
Monday-Friday 9am-6pm EST
International Callers Dial
Jeep Engine Computers for Sale
These Modules are Plug-and-Play:
Just Put it in and Drive, no need to visit the dealer!
At Car Computer Exchange, we have the computer module that's right for your Jeep regardless of model year or specification.
Our team of highly trained and experienced technicians strives to get your Jeep back on the road with a high quality ECM or TCM as quickly and easily as possible.
All of our Jeep computer modules for Jeeps are plug and play. All you have to do is find and order the correct part on our website. We'll then program it, meaning all you have to do is plug it in to get your Jeep rolling again back at optimal performance.
We offer engine computers for most model Jeeps from 1999 up to 2009, and we also have Transmission Control Modules (TCM) available for the Jeep Cherokee and Grand Cherokee.
Also, there's no need to visit a dealership or a mechanic once you get your Jeep ECM. Because we test, program, and flash the latest OEM software and updates from the manufacturer on every computer we sell, and customize it with your vehicle's VIN.
What's the buying process?
1. Select the make, model, and year of your truck
2. Find and order the computer that matches your vehicle
3. Once your payment is processed, we will ask for you VIN #
4. Your order will be shipped along with a pre-paid return label
5. Return your old computer once you receive the new one
6. Upon receipt of your old computer, your warranty will begin
Engine Computers for Jeep Models
Jeep's history is probably the most iconic of any vehicle in history. The first Jeep went into production in 1941 during World War II. It was the first four-wheel-drive vehicle of its kind and became the primary ground vehicle of the US Army as it rolled across Europe and Asia.
Its ability to endure harsh conditions on all types of terrain earned it the reputation as a "go anywhere, do anything" type of vehicle. Today, the Jeep brand is recognized world-wide for producing vehicles you can drive to work one day and take off-roading the next. Whether it is the rugged Jeep Wrangler, or the more comfortable, family friendly Jeep Cherokee and Grand Cherokee, the Jeep brand lives up to its reputation.
With a newly programmed ECM or TCM for your Jeep from Car Computer Exchange, you can keep it running like a charm, whether on the road or on the trail.